Khartrül Wangchuk Rin'dzin Rinpoche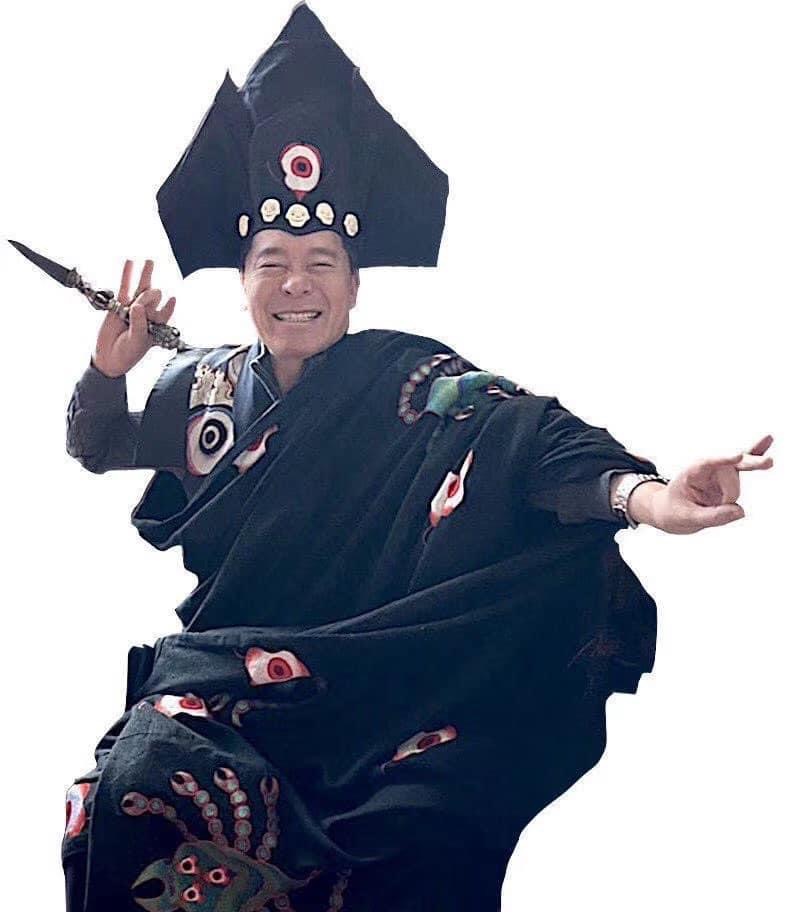 Khartrul Wangchuk Rin'dzin Rinpoche is a Bhutanese Lama who was recognised and trained by Kyabjé Chatral Sang-gyé Dorje Rinpoche (one of the most highly revered Nyingma Lamas of the 20th and 21st Centuries.)  He is the incarnation of one of the 25 Disciples of Guru Rinpoche: Kharchen Pelgyi Wangchuk (mKhar chen dPal gyi dBang phyug / མཁར་ཆེན་དཔལ་གྱི་དབང་ཕྱག་ ).
Pelgyi Wangchuk came from  the Kharchen clan — and was  the brother of Yeshe Tsogyel (ye shes mTsho rGyal / ཡེ་ཤེས་མཚོ་རྒྱལ་  / Jnana Sagara).  He mastered the Dorje Phurba ( rDo rJe phur ba / རྡོ་རྗེ་ཕུར་བ་/ Vajrakilaya ) practices and could subdue enemies simply by holding his phurba above his head.
Khartrul Wangchuk Rin'dzin Rinpoche has become a good friend of Ngak'chang Rinpoche and Khandro Déchen. When he spent some time in their shrineroom in Penarth, Wales, he examined all their phurbas — rolling each one of them between his hands.  Ngak'chang Rinpoche said  "It was extremely moving, inspiring, and exciting to have the incarnation of Kharchen Pelgyi Wangchuk authenticate our phurbas. The direct connection with Guru Rinpoche and the glorious First Spread of Vajrayana in Tibet and Bhutan was too wonderful to describe."
Khartrul Wangchuk Rin'dzin Rinpoche has already visited Drala Jong once, in 2020 before the Covid 19 pandemic. He gave teachings on phurba practise and helped to determine the exact location where to build the Aro Monumental Phurba. This wonderful association with Khartrul Wangchuk Rin'dzin Rinpoche will continue as Sang-ngak-chö-dzong, our charity organisation, sponsored an application to extend Khartrul Wang'chuk Rin'dzin Rinpoche's visa to remain in the United Kingdom which has been successful. During his stay in the UK he is engaged in translating practice texts from the Aro gTér Lineage into chöke, the form of Tibetan used for Dharma texts in Bhutan. This is a wonderful turn of events, ensuring that it will be possible for the Aro gTér Lineage and Tradition to be practised in Bhutan by those who wish to. When circumstances allow he will give teachings at Drala Jong on Phurba practice. Meanwhile Khartrul Wangchuk Rin'dzin Rinpoche regularly joins Sanga online events and has become a warm, familiar and welcome presence within the Confederate Sanghas of the Aro gTér.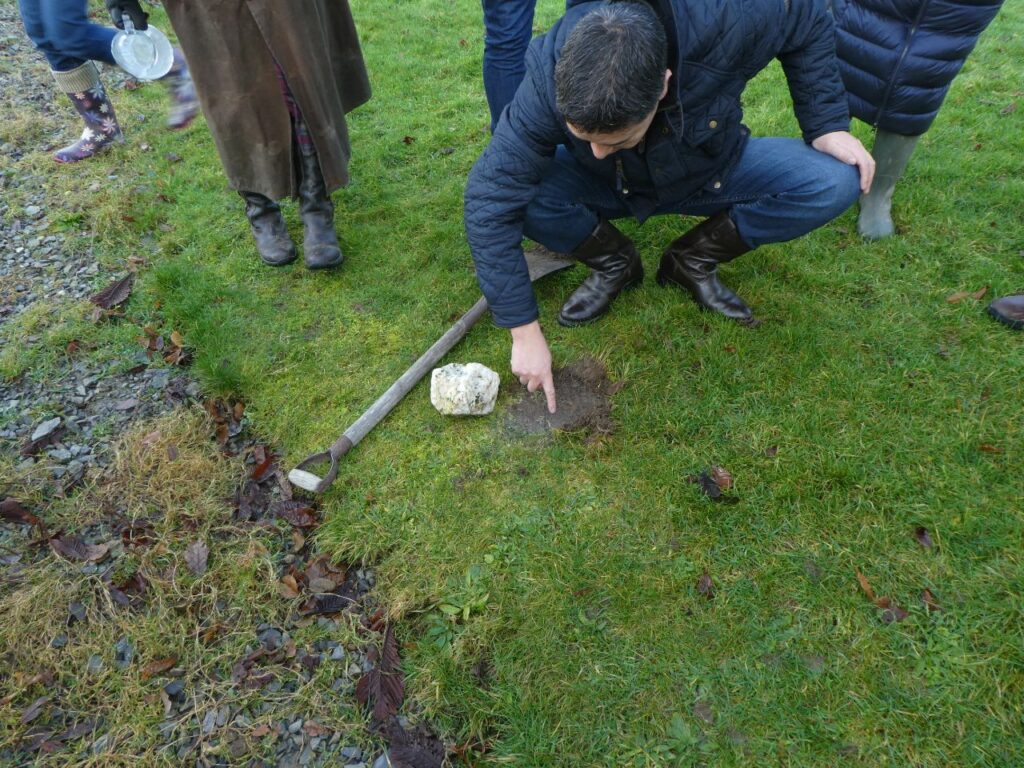 Donate to Drala Jong
Please act today, and donate a lump sum or establish a standing order for a monthly contribution. No matter how small or big – we are utterly grateful for every donation.