The Drala Jong calendar for 2024 can now be ordered online.
Last year's calendar featured beautiful photographs of the lush nature and magical landscape surrounding Drala Jong (the outer shrine room). The 2024 edition depicts detailed images of practice implements, statues, appliqué thangkas and other Vajrayana objects. These have been photographed in the Drala Jong shrine room and also in the outdoor space surrounding the Drala Jong buildings. Each object is accompanied by a description written by Ngak'chang Rinpoche and Khandro Déchen.
For each month, the calendar lists Guru Rinpoche days, Yeshé Tsogyel days, Protector practice days, Aro tradition dates and parinirvana dates of significant Lamas.
We intended to make the calendar affordable but we also hoped to raise some funds for Drala Jong. With each purchase you will contribute £5 / €6 / $6 towards the centre.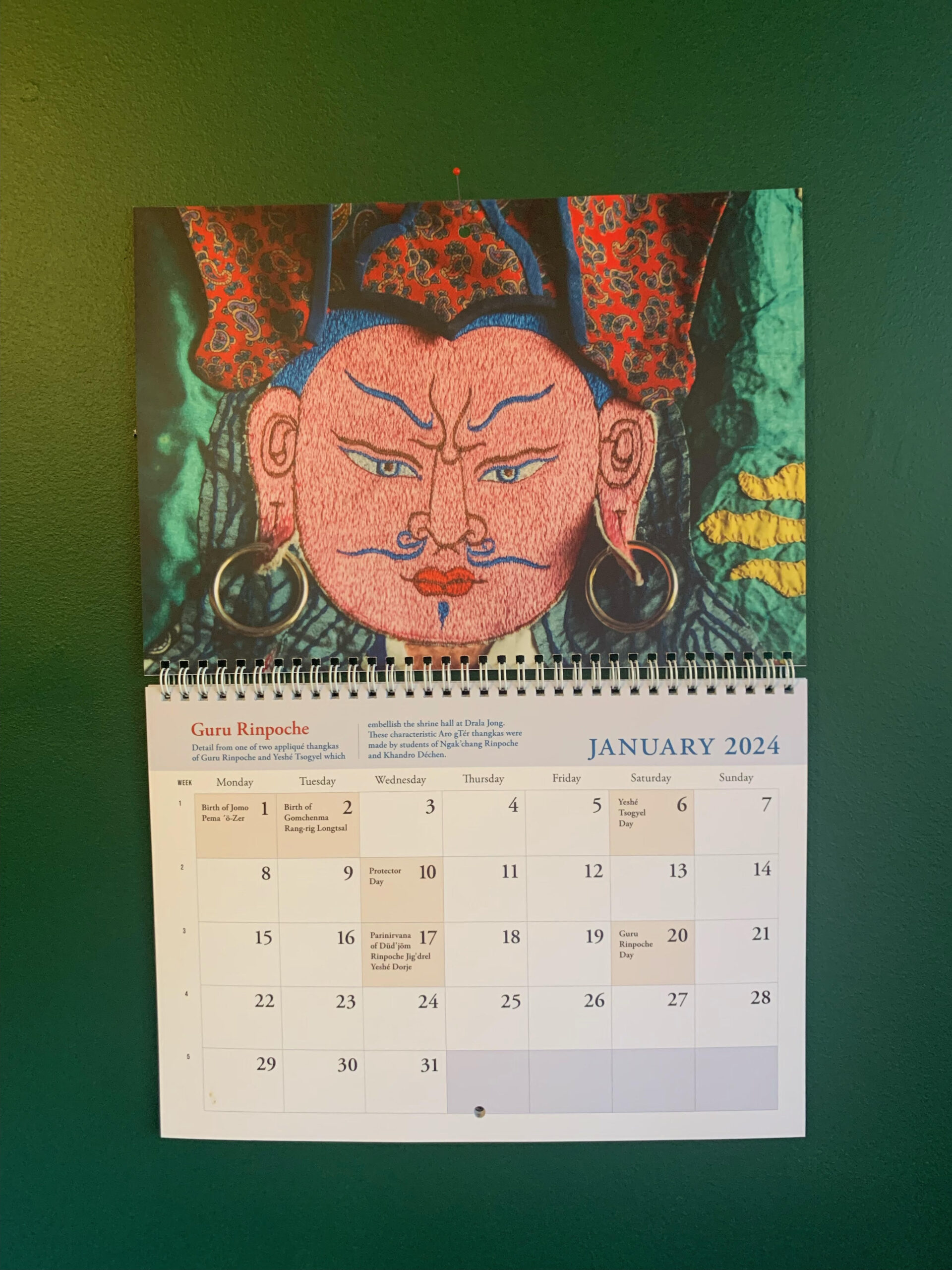 Donate to Drala Jong
Please act today, and donate a lump sum or establish a standing order for a monthly contribution. No matter how small or big – we are utterly grateful for every donation.