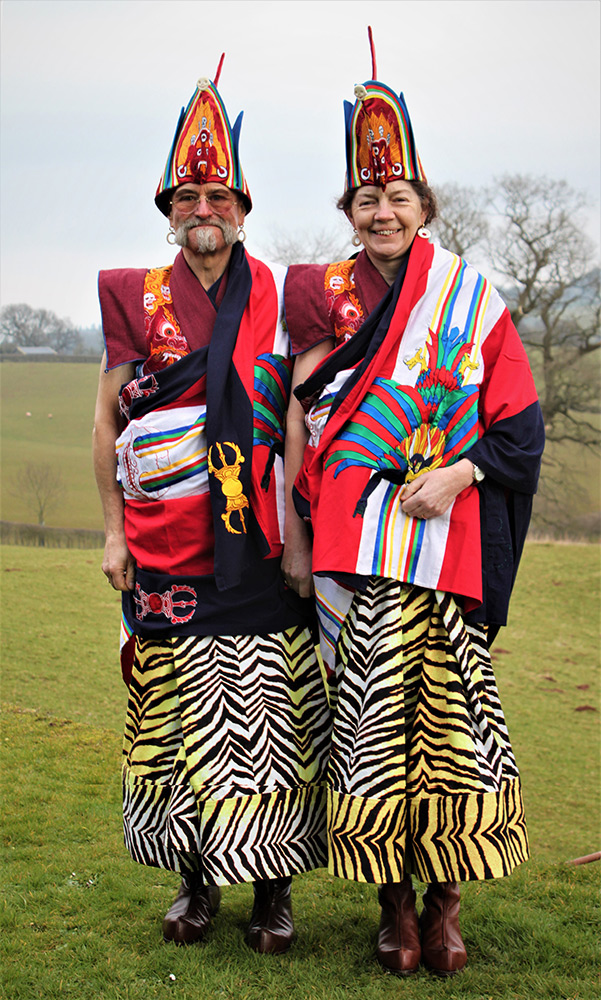 Ngak'chang Rinpoche and Khandro Déchen are the Lineage Holders and principal Lamas of the Aro gTér tradition – a small family lineage within the Nyingma school of Tibetan Buddhism.
Between 1970 and 1984, Ngak'chang Rinpoche spent extended periods in the Himalayas, where he received extensive teachings and empowerments and completed 4 years of solitary retreat. He was ordained into the gö-kar chang-lo'i-de ('white skirt/long hair'— the tradition of tantric ordination) by Kyabjé Düd'jom Rinpoche (1904-1987), a lama of profound accomplishment who headed the Nyingma tradition of Tibetan Buddhism after the exodus from Tibet. Later on, Ngak'chang Rinpoche's main teachers became Kyabjé Künzang Dorje Rinpoche and Kyabjé Chhi'mèd Rig'dzin Rinpoche.
With the encouragement of Kyabjé Düdjom Rinpoche, Ngak'chang Rinpoche began teaching in 1979. In 1989, he was awarded a doctorate in Tibetan tantric psychology from the Visava Bharati University of West Bengal. In the 1980s, he was a visiting lecturer at the Institute of Transpersonal Psychology in California, and he has contributed articles to several books, journals, and magazines on the subject of Vajrayana Psychology. In addition, Ngak'chang Rinpoche has given several keynote presentations at international psychology conferences for the British Psychological Society and the Association of Transpersonal Psychology in the United States.
Khandro Déchen regards a major aspect of her rôle as one of manifesting the lineage iconography. Her thangkas and line drawings can be seen in the Aro Encyclopædia. Her life's work is to create line-drawings for the entire Aro gTér cycle of 111 yidams. She teaches iconographic drawing to students of the Aro gTér Thangka Painting School. Before assuming the shared pastoral care of apprentices, she was a Macmillan cancer care nurse, having studied a degree in nursing at Cardiff.
Ngak'chang Rinpoche and Khandro Déchen have a daughter who was born in 2003, and in their teaching activities as a couple they make it a priority to help students view their relationships and family lives as spiritual practice. As representatives of a lineage founded by a woman, they are also keen to help women become spiritual practitioners and teachers.
Ngak'chang Rinpoche had promised Kyabjé Düd'jom Rinpoche that he would work to establish the gö-kar chang-lo'i-de in the West, and, together with Khandro Déchen, he has persisted in that effort for almost 40 years. Today, there are more than 60 ordained practitioners within their sangha and quite a few more who are working towards ordination (in fact, there are more than 200 apprentices within the entire Confederacy of Aro Sanghas). Under the guidance of the lineage holders, 15 disciples have started to take their own students, and a few more of the ordained have entered the Aro teacher-training programme.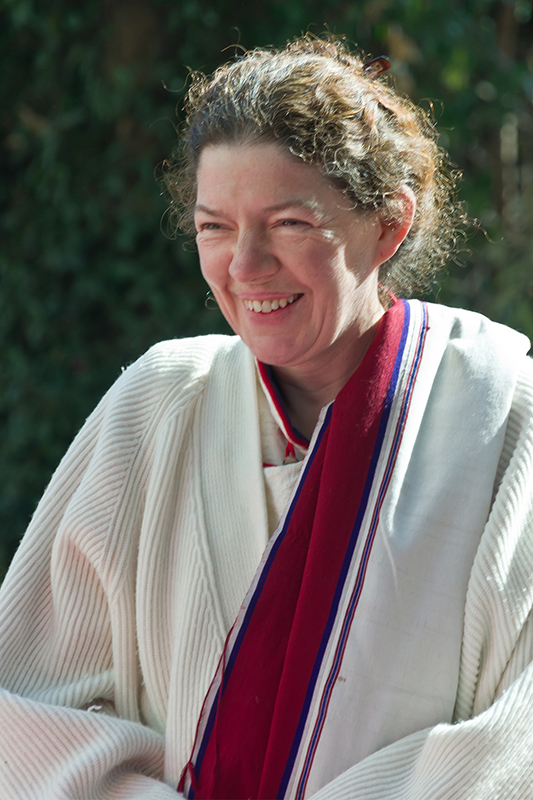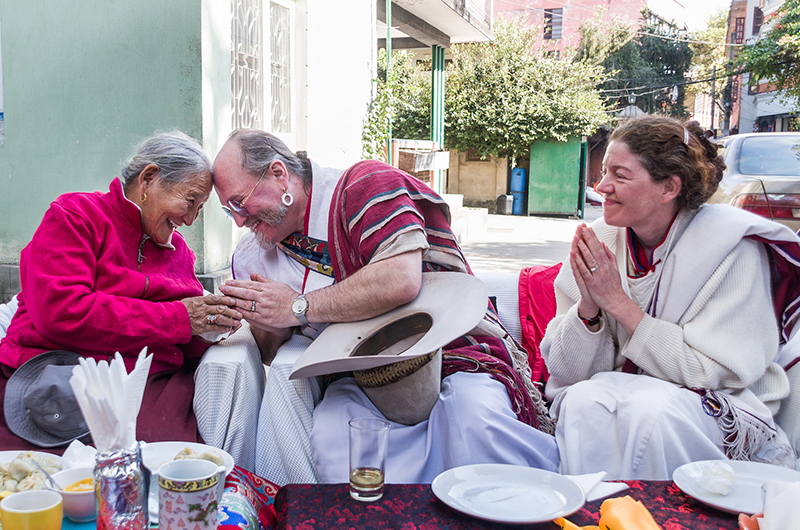 Donate to Drala Jong
Please act today, and donate a lump sum or establish a standing order for a monthly contribution. No matter how small or big – we are utterly grateful for every donation.